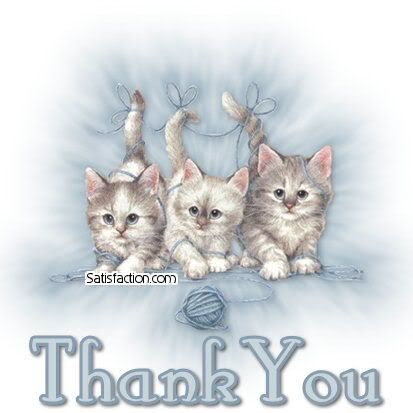 Hello everyone! I hope that you are all having a wonderful day for yourselves! :) Yes, today is my
Seventh Blogiversary
! Seven Years?!?! Whoo Hoo. Party time! :)
I checked on an anniversary website and found out that the traditional gifts to celebrate seven years together is to give your partner something made of Wool or Copper. The more modern gift is to give your partner any kind of Desk Sets. The seventh anniversary gemstone is onyx, yellow sapphire or golden beryl, the anniversary colors are either yellow or off white, and the flower that you usually give your partner on your seventh anniversary together is Jack-in-the-Pulpit which can represent shelter, security and protection.
Jack-in-the-Pulpit (also known as the Bog Onion, Brown Dragon, Indian Turnip, American Wake Robin or Wild Turnip) is a clustered trifoliate plant that is frequently mistaken for Poison Ivy - especially before the flowers appear or the actual non-flowering plant. Care should also be taken to avoid confusion with Poison Ivy, which has three leaflets somewhat similar in appearance. Jack-in-the-Pulpit flowers from April to June, and the irregular clusters of flowers are usually greenish-yellow or sometimes fully green with purple or brownish stripes. The plant itself produces a berry-like fruit in late summer and fall which ripens from a smooth, shiny green to a brilliantly bright red just before the plant goes dormant.
Jack-in-the-Pulpit also contains calcium oxalate crystals which can cause a powerful burning sensation and irritation of the mouth and digestive system; and on rare occasions the swelling of the mouth and throat can become severe enough to affect breathing. While the oxalic acid in the plant is poisonous if ingested, if it is properly prepared - dried and cooked - the plant can be eaten as a root vegetable. Preparations of the root were also reported to be used by the Native Americans to cure various ailments - sore eyes, rheumatism, bronchitis, and snake bites - as well as to induce sterility.
Jack-in-the-Pulpit is native to eastern North America, occurring in moist woodlands and thickets from Nova Scotia west to Minnesota, and south to southern Florida and Texas.
I just started reading
Blind Date
by Frances Fyfield on 10 May 2016. Despite having three very intriguing books floating around on my radar, I still can't seem to settle on which particular book I actually want to read. That being said, I've decided to highlight
Blind Date
by Frances Fyfield for my seventh blogiversary post.
Frances Fyfield
(born 18 November 1948) is
the
pseudonym of
Frances Hegarty
,
an English-born lawyer and crime-writer. Born and raised in Derbyshire - a county in the East Midlands area of England - Ms. Hegarty was educated primarily at convent schools until she chose to study English at Newcastle University. Upon graduation, she took a course in criminal law - initially working for the Metropolitan Police and then later for the Crown Prosecution Service. She claims that after dealing for so long with criminal law, she turned to writing as a means of escape:
"After a long diet of criminal law, including dangerous dogs, rape, mayhem and much, much murder, the indigestion of pity and fury provoked me to write. I wanted to write romance, but the domestically macabre always got in the way."
She has won several awards, including the
Crime Writers' Association
Duncan Lawrie Dagger
(later renamed
The Gold Dagger
) for
Blood From Stone
in 2008 and the
Silver Dagger
for
Deep
Sleep
. In addition, her novel,
Safer Than Houses
was nominated for the
Duncan Lawrie Dagger
in 2006. She also writes psychological thrillers under the name of Frances Hegarty, among them,
The
Playroom
,
Half Light
and
Let's Dance
, which was published in 1995.
Her novels have been translated into 14 languages. Several have been adapted for television. Ms. Fyfield's
Helen West Series
has twice been adapted for television. The 1999 television movie adaptation '
Trial by Fire'
, and a successful British television series which debuted in 2002.
Till we Meet Again, Glow Brightly as Moonlight