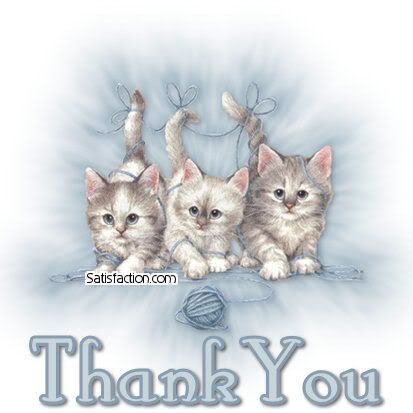 Hello everyone! I hope that you are all having a wonderful day for yourselves! :) Yes, today is my
Fourth Blogiversary
! Four Years?!?! Whoo Hoo. Party time! :)
I checked on an anniversary website and found out that the traditional gifts to celebrate four years together is to give your partner fruit, flowers or books. The more modern gift is to give your partner anything having to do with electrical appliances. The fourth anniversary gemstone is either amethyst or topaz, the anniversary color is blue or green and the flower that you usually give your partner on your fourth anniversary together is the Geranium which can stand for stupidity of folly, but perhaps more positively can stand for comfort and gentility.


There are currently almost 422 recognized species of
Geranium
. The name
Geranium
is derived from the Greek word for 'crane', and is more commonly known in English as 'cranesbills' or 'storksbills'. Geraniums
are found throughout the temperate regions of the world and the mountains of the tropics, but mostly in the eastern part of the Mediterranean region.
The genus was successfully separated into two by Charles Louis L'Héritier de Brutelle (1746-1800) who was a French botanist and magistrate.
Born into an upper-class affluent Parisian family, connections with the French Royal Court secured for Charles his first position as Superintendent of Parisian Waters and Forests at the age of twenty-six. In this capacity, Charles conducted various studies of native trees and shrubs, also gaining an interest in exotic flora. After taking up the superintendency, he appears to have been self-taught in botany.
In 1775, Charles was appointed as the magistrate of a court that dealt with tax offenses. Under the court's president at that time, Malesherbes, the Cour des Aides in Paris became perhaps the only French government institution to protect ordinary citizens against a corrupt state. Malesherbes himself was a keen botanist, but by 1775 had been forced out of office because he published a scheme to reform the tax system.
Charles Louis L'Héritier de Brutelle married Thérèse-Valère Doré in 1775. They had five children in the nineteen years before Thérèse-Valère died in 1794. With his private wealth and public income, Charles was able to pursue his botanical interests as a wealthy amateur. He was a strict follower of the Linnaen system of plant classification. The most influential French botanists of the time - Antoine Laurent de Jussieu, Michel Adanson and others - advocated a more natural system of classification. Charles, however, was friends with such scholars as Georges Cuvier, Pierre Marie Auguste Broussonet and André Thouin - all noted botanists and naturalists, themselves.
Charles soon clashed with certain French botanists who espoused more modern systems of classification. When the French Revolution began in 1789, Charles continued to publish botanical papers. As a magistrate of a respected court, and holding liberal political ideas himself, Charles was at first not at risk when the French Revolution began. In fact, he was one of the few former magistrates to be appointed judge of a revolutionary tribunal.
In October 1789, he was even appointed commander of his district's National Guard. Acting under his orders, his troops prevented the massacre of the King's bodyguard when the Parisian mob removed the King from Versailles to Paris. In 1790, despite Antoine Laurent de Jussieu, Michel Adanson and Jean-Baptiste Pierre Antoine de Monet, Chevalier de Lamarck voting against his induction, he was actually elected as an associate member of the Academy of Sciences. When the Reign of Terror began in late 1792, it is said that Charles was imprisoned for a time, in danger of being executed, until some of his botanist friends managed to get him released. There is no independent confirmation of this, although Charles' former patron, Malesherbes, certainly went to the guillotine on April 23, 1794 for his defense of the King before the National Convention.

About the time that the Reign of Terror ended in 1794, Charles' wife Thérèse-Valère died. His eldest son, Jacques, left home and seems to have become estranged from his father; the eldest daughter went to live with another family, while Charles and his servants cared for the three youngest children. (Rose, the youngest, was only two years old at this time although she lived to be 99 years old.) Charles himself never remarried.

Charles Louis L'Héritier de Brutelle was ruined by the Revolution, and had to take a low-paying job at the Ministry of Justice, although he was also a member of the Commission on Agriculture and the Arts and was involved in the publication of several agricultural reports. In 1795 the Academy of Sciences was reborn as the National Institute of Sciences and Arts, and Charles was elected to full membership, which came with a decent salary. He still owned an herbarium of approximately 8,000 species as well as an extensive botanical library which he allowed young botanists to use freely.

On the evening of August 16, 1800 as he was walking home after working late at the Institute, Charles was attacked and murdered in the street by an unknown assailant. One rumor was that the assassin was his eldest son, Jacques. Charles Louis L'Héritier de Brutelle was described by Swiss botanist, Augustin Pyramus de Candolle as being:
"A dry man, cold in appearance but actually quite passionate, acrimonious and sarcastic in conversation, given to small intrigues, a declared enemy of de Jussieu, de Lamarck and even of the new methods, but always doing for me acts of kindness for which I was grateful."
According to his friend, Georges Cuvier:
"His works were superb, but his table frugal and his clothes simple. He spent 20,000 francs a year on botany, but went about on foot."
Charles Louis L'Héritier de Brutelle always refused to have any portraits made.
I just started reading Just After Sunset: Stories by Stephen King on 10 May 2013.
"The most important things are the hardest things to say. They are the things you get ashamed of because words diminish your feelings - words shrink things that seem timeless when they are in your head to no more than living size when they are brought out." - Stephen King
Stephen Edwin King
(born on 21 September 1947) is an American author of contemporary horror, suspense, science fiction and fantasy fiction. His books have sold more than 500 million copies and have been made into several movies. He is known for novels such as
Carrie
,
The Shining
,
The Stand
,
It
,
Misery
and the seven-novel series
The Dark Tower
, which he wrote over a period of 27 years. As of 2010, Stephen King has written and published 49 novels, including seven under the pen name
Richard
Bachman
, five non-fiction books, and nine collections of short stories including
Night Shift
,
Skeleton Crew
, and
Everything's Eventual
. Many of his stories are set in his home state of Maine.
Stephen King and his wife Tabitha have three children - Naomi, Joe and Owen - and three grandchildren. Tabitha King is herself a social activist and a successful author, having written eight books. Naomi is a Unitarian Universalist Church minister in Plantation, Florida, Joe is an author and comic book writer, perhaps better known by his pen name
Joe Hill
. Joe Hill is the author of three novels -
Heart-Shaped Box
,
Horns
and
NOS4A2
- a collection of short stories titled
20th Century Ghosts
and the comic book series
Locke and Key
. Owen King is also a published short story author, himself.
Till we Meet Again, Glow Brightly as Moonlight