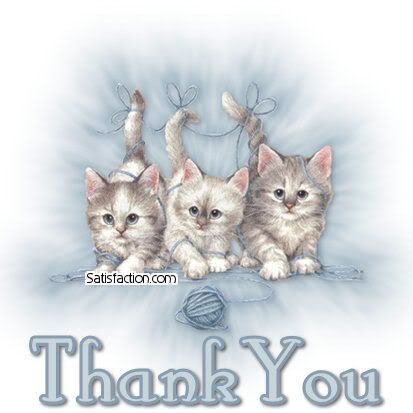 Hello everyone! I hope that you are all having a wonderful day for yourselves! :) Yes, today is my Third Blogiversary! Whoo Hoo. Party time! :)
I checked on an anniversary website and found out that the traditional gift to celebrate three years together is to give your partner anything Leather. The more modern gifts to give your partner are Crystal or Glass. The third anniversary gemstone is pearl or jade, the anniversary color is white or jade green and the flower that you usually give your partner on your third anniversary together is Fuchsia which stands for taste.
There are currently almost 110 recognized species of
Fuchsia.
The vast majority are native to South America, but there are a few species found further north to Central America, Mexico, New Zealand and Tahiti. The first species of
Fuchsia
was discovered on the Caribbean island of Hispaniola (present-day Dominican Republic and Haiti) in 1703 by French Minim monk and botanist Charles Plumier (1646-1704) who named the new genus after the renowned German botanist Leonhart Fuchs (1501-1566).
I just started reading
The White Voyage
by John Christopher on 12 May 2012.
Sam Youd
(born 16 April 1922) was a British author known professionally as
Christopher Samuel Youd
, although he is perhaps best known for his science fiction writings under the pseudonym
John Christopher
. Samuel Youd adopted the name Christopher Samuel Youd for his professional writings, leading to the widespread but mistaken belief that that was his birth name. Throughout his life he was known simply as Sam to his friends and acquaintances.
Serving in World War II in the Royal Corps of Signals from 1941 to 1946, Sam was awarded a scholarship from the Rockefeller Foundation, which made it possible for him to pursue a writing career, beginning with 1949's
The Winter Swan
which he wrote under the name Christopher Youd. He wrote science fiction short stories as John Christopher from 1951, finding his first major success as an author with his second novel,
The Death of Grass
published in 1956. (the book was published the following year in the United States under the title
No Blade of Grass
.) In 1966, still writing under the name John Christopher, he began writing science fiction for adolescents - writing
The Tripods
trilogy from 1967-1968, two young adult science fiction novels -
The Lotus Caves
in 1969 and
The Guardians
in 1970 - as well as the
Sword of the Spirits
trilogy, which he wrote from 1971-1972.
All of these young adult books were well received, particularly
The Guardians
- which
won the annual
Guardian Children's Fiction Prize
in 1971
-
also known as the
Guardian Award
- conferred by
The Guardian
newspaper in the United Kingdom. The German-language translation of
The Guardians
, won the
Deutscher Jugendliteraturpreis
(
German Youth Literature Prize
) in 1976. Samuel Youd continued to use the pseudonym John Christopher for the majority of his writing, including all of his science fiction work.
He did occasionally write under variations of his own name, as well as under the pseudonyms Stanley Winchester, Hilary Ford, William Godfrey, William Vine, Peter Graaf, Peter Nichols, and Anthony Rye. He died in Bath, England, on 3 February 2012 of complications from bladder cancer.
Till we Meet Again, Glow Brightly as Moonlight