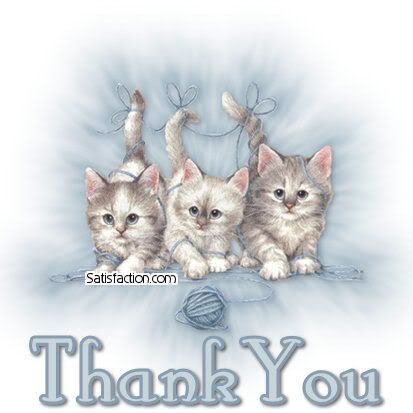 Hello everyone! I hope that you are all having a wonderful day for yourselves! :) Yes, today is my
Sixth Blogiversary
! Six Years?!?! Whoo Hoo. Party time! :)
I checked on an anniversary website and found out that the traditional gifts to celebrate six years together is to give your partner any type of candy. The more modern gift is to give your partner iron. The sixth anniversary gemstone is amethyst or turquoise, the anniversary color is white, and the flower that you usually give your partner on your sixth anniversary together is the Calla Lily which can represent magnificent beauty, transition, pure love and growth.
The Calla Lily (also known as the Arum Lily) is a beautiful and remarkably distinctive flower, yet oddly enough, it isn't actually a lily. Calla Lilies come in a variety of different colors such as shades of green, white, pink, purple, yellow and orange. It is also considered to be highly poisonous. The flower itself is actually a member of the Araceae family and is native to Southern Africa - primarily Lesotho, South Africa, Swaziland and Mozambique - although some species have also been cultivated to grow in cooler climates such as the British Isles and the northwestern United States.
The Calla Lily has also been naturalized in other countries such as Malawi, Zambia, Tanzania, Kenya, Madeira and Australia - and is classified as a toxic weed and a pest in Western Australia. The flower means different things to different people, and has some underlying meanings in different cultures. The flower's true meaning is beauty, however, it is also a very popular flower usually seen at funerals or other events commemorating death.
The flower was often used in the paintings of Diego Rivera and Georgia O'Keeffe. It also is the national flower of the island nation of Saint Helena - Britain's second-oldest remaining overseas territory - where the flower grows profusely. Since 1926 - the Calla Lily has been an important symbol of Irish republicanism and nationalism - and is used to commemorate the fallen of the Easter Rising of 1916 and onwards.
I just started reading
Third Girl
by Agatha Christie on 11 May 2015.
Dame Agatha Mary Clarissa Christie, Lady Mallowan, DBE (née Miller, born on 15 September 1890) was an English crime novelist, short story writer and playwright. She also wrote six romances under the pseudonym of Mary Westmacott, although she is best known for the 66 detective novels and 14 short story collections that she wrote under her own name. Most of her crime novels featured the investigative work of such characters as Hercule Poirot, Jane Marple, Parker Pyne, Harley Quin and Mr. Satterthwaite and Tommy and Tuppence Beresford. The novel which launched Agatha Christie's writing career was The Mysterious Affair at Styles - which featured Belgian detective Hercule Poirot, and was published in 1920.

Agatha was born into a wealthy upper middle-class family in Torquay, Devon - the youngest of three children - born to Clara Boehmer Miller, a Belfast-born Englishwoman and her husband Frederick Alvah Miller, an American stockbroker. Agatha Christie always claimed that her childhood was "very happy", although being home schooled, she spent much of her childhood alone and separate from other children. However, she was surrounded from an early age by a series of strong and independent women, and she also spent quite a lot of time with her pets, whom she adored. When Agatha Christie was eleven years old, her father - who was often ill - died after suffering a series of heart attacks.

According to Agatha - the death of her father at the age of 55 - marked the end of her childhood. In 1902, soon after his death, she was sent away to a girls' school in Torquay, but found it extremely difficult adjusting to the disciplined atmosphere. In 1905, Agatha was sent to Paris where she completed her education. She returned to England in 1910 and discovered that her mother was ill.

They decided to spend more time together in the warmer climate of Cairo, which at that time was a popular tourist destination for wealthy Britons. For the next three months, Clara and Agatha stayed at the Gezirah Palace Hotel - where, chaperoned by her mother - Agatha attended many social functions in search of a husband. Although she also visited many Egyptian monuments, she didn't exhibit any of the particularly great interest in archeology and Egyptology that became so prominent in her later years. Upon returning to England, Agatha continued her search for a husband, entering into short-lived relationships with four men and an engagement with another.

She met her first husband, Archibald Christie, at a dance held at Ugbrooke, Devon - about twelve miles from Torquay. The couple quickly fell in love and married on the afternoon of Christmas Eve in 1914, while Archie was home on leave. Agatha herself got involved in the war effort, joining the 'Voluntary Aid Detachment' (VAD) in 1914; she attended to wounded soldiers in a hospital in Torquay as an unpaid VAD nurse - responsible for assisting the doctors and maintaining the soldiers' morale. She worked in that capacity from October of 1914 to December of 1916; qualifying as an apothecary's assistant in 1917 and earning a living of £16 until the end of her service in 1918.

After a period of marital discord between them - which culminated in Agatha's mysterious ten-day disappearance and a high-profile search for her in December of 1926 - the Christies divorced in 1928. Agatha retained custody of the couple's only daughter Rosalind and the Christie name for her writing. Agatha married her second husband - Sir Max Mallowan - in 1930. The couple had met during an archeological dig and had a loving, happy marriage until Agatha's death from natural causes in January of 1976.

To honor her many literary achievements, Agatha Christie was appointed a Commander of the British Empire during the 1956 New Year's Honours; she was promoted to Dame in 1971. Her husband had been knighted for his work in archeology in 1968, and owing to his knighthood, from that time she could be styled as Lady Mallowan. The couple was actually one of the very few married couples where both partners were honored in their own right.


Till we Meet Again, Glow Brightly as Moonlight