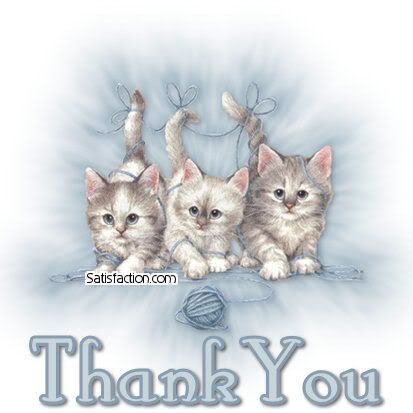 Hello everyone! I hope that you are all having a wonderful day for yourselves! :) Yes, today is my Second Blogiversary! I can't believe that I have been blogging for this long already! It's time for me to crank up the jukebox and party down. With my arthritic knees the way they are these days, that's a strong impossibility for me to actually dance around, but I'll just sit in my big, fluffy oversized armchair and jig my feet around instead! :)
I checked on an anniversary website and discovered that the traditional gift to celebrate two years together is to give your partner anything Cotton. The more modern gift is to give your partner China. The second anniversary gemstone is garnet, the anniversary color is red and the flower that you usually give your partner on your second anniversary together is Cosmos which stands for modesty.

There are currently 20 to 26 species of Cosmos which are native to Mexico, Florida and the southern United States, Arizona, Central America, South America and Paraguay. The first species of Cosmos was discovered by Spanish priests who grew Cosmos in their mission gardens in Mexico. The evenly-spaced petals led the priests to christen the flowers Cosmos, which is the Greek word for 'harmony' or 'ordered universe.'
I just started reading Resistance by Anita Shreve on 5 May 2011.
Anita Shreve (born 1946) grew up in Dedham, Massachusetts (just outside Boston) as the eldest of three daughters. Early literary influences for her were reading Ethan Frome by Edith Wharton in junior high school - a book that she says is still one of her favorites - as well as everything ever written by Eugene O'Neill that she read as a senior in high school. She began her writing career while working as a high school teacher in Reading, Massachusetts. One of her first published stories, Past the Island, Drifting won the O. Henry Prize in 1976.



She finally decided that she couldn't really make a successful living writing short fiction, switching to journalism and traveling to Nairobi, Kenya, where she lived for three years, writing for an African magazine. Anita Shreve

then moved back to the United States and began writing and editing several magazines in New York. She published her first novel in 1989, Eden Close, and since then has written 15 more books.
Anita Shreve is happily married to a man who she first met when she was 13 years old. She has two children and three stepchildren and currently lives in Longmeadow, Massachusetts.
Till we Meet Again, Glow Brightly as Moonlight