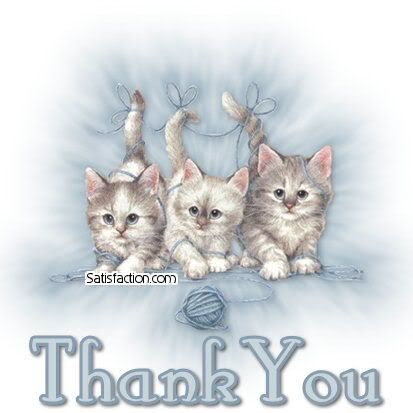 Hello everyone! I hope that you are all having a wonderful day for yourselves! :) Yes, today is my
First Blogiversary
! I can't believe that I have been blogging for exactly one year already! Party hats and noise makers for everyone! :)
I checked on an anniversary website and discovered that the traditional gift to celebrate a first anniversary together is to give your partner Paper. The more modern gifts to give your loved one are Clocks The first anniversary gemstones can either be gold, pearl or peridot, the anniversary color is gold or yellow and the flowers that you usually give your partner on your first anniversary together are Orange Blossoms or Pansies.
The Orange Blossom stands for purity, innocence, eternal love, marriage and fruitfulness, and fertility. It is used in perfume making, has been written about as an aphrodisiac and is the state flower of Florida. Orange Blossoms are traditionally associated with good fortune and have been used in bridal bouquets and head wreaths for weddings.


The Pansy stands for thought or remembrance and actually comes from the French word pensee. The flower is so named because it resembles a human face nodding deep in thought. Pansies have been featured strongly in literature and the visual arts: William Shakespeare mentions the pansy in A Midsummer Night's Dream and Hamlet, and poets such as William Wordsworth and and Edmund Spenser have referenced the pansy in many of their works.
I'm currently reading
Under Gemini
by Rosamunde Pilcher who, early in her career, wrote under the pseudonym Jane Fraser.
Rosamunde Pilcher
was born Rosamunde Scott on 22 September 1924 in Lelant, Cornwall. She married Graham Hope Pilcher on December 7, 1946, and they moved to Dundee, Scotland, where she still lives today. She retired from writing in 2000, although her son, Robin Pilcher is also a successful novelist.
Till we Meet Again, Glow Brightly as Moonlight